I'm an astrologer, a moonologer and a best-selling Hay House author. For the past two decades I've been mixing astrology with the Divine Feminine, the law of attraction, meditation, sacred, accessible Moon teachings, chakras, chants, angels and more.
My books Moonology, Astrology Made Easy and Angel Astrology 101 have all been published with Hay House, become at least Top 10 amazon astrology best-sellers, and been translated into many languages.
I am dedicated to teaching my readers, my fellow travellers on the spiritual path and my students, how to use astrology as a sort of very sacred mala, to connect with the Divine.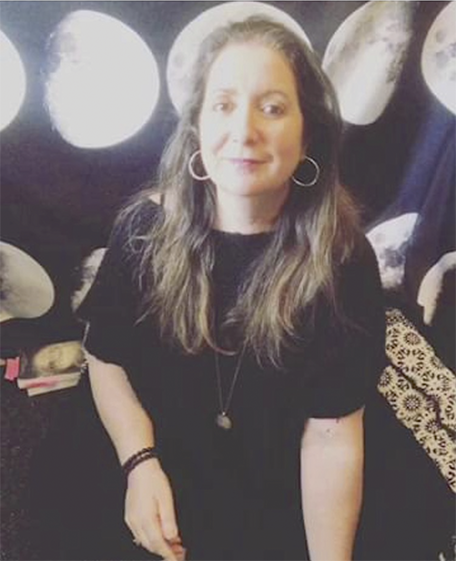 My soul intention is to wake you up to your ability to start manifesting. Dissolve disbelief. Unleash your sacred superpowers. 
More About Yasmin
Back in the late 1990s, journalist-turned-astrologer Yasmin Boland stumbled upon a series of hitherto closely-guarded, ancient Moon secrets.
They trickled through to her from various sources, almost as though they were seeking her out; magical women she met told her mystical Moon stories, books about the Moon fell into her lap and articles about the Moon's magic found their way to her. She was invited into Moon circles, she was taught how to make New Moon wishes and she was introduced to the power of surrender at the time of the Full Moon.
These secrets – mostly Celtic and Hindu in origin – changed Yasmin's life. She realised it's possible to create your own reality, with the Moon as your guide.
You can follow the Moon to your bliss.
Yasmin watched astonished as her life transformed, as she lived and breathed by the Moon and her phases.
These Moon secrets can be summed up as; New Moon wishes and Full Moon surrender.
Completely Moon-kissed, Yasmin used her freedom as a freelance writer to travel the world researching and seeking out Moon experiences, from Paris to London to Stonehenge to a magical ashram in southern India.
The more she learned about the Moon, her phases and her eclipses, and the more she worked with the Moon, the more her life transformed. Along the way, she heard the song of the Goddess – for the Moon and the Goddess are one and the same.
What Yasmin learned and now teaches was part ancient wisdom and part sheer inspiration. Magical women in particular have done this kind of work for thousands and thousands of years. Yasmin was inspired to meld the mystical teachings which came to her in a way a modern woman can relate to and, crucially, find the time for.
Whereas once women did their Moon work 'underground' (for fear of persecution), now the Divine Feminine is re-emerging and women everywhere are heeding the Moon's call. It's women's birth right! (In astrology, while the Sun is masculine, the Moon is feminine).
Yasmin has now taught thousands of women how to work with the Moon's endless beautiful cycles…


Moonology
Did you know the cycles
of the moon have a huge effect on our health, our mood, our relationships, and our work?
Moonology Oracle Cards
Work with the moon's power to gain clarity on your life, make informed decisions, and bring positive change!
Moonology Manifestation Oracle Cards
A beautiful card deck to help you get in tune with the Moon and manifest a life full of abundance, magic, and joy.
Moonology Diary 2023
The Moonology Diary 2023 is your companion for the year ahead. Use it to achieve your goals, attune to the higher energies of 2023 and to create your own good luck.
The Mercury Retrograde Book
How to use Mercury retrograde to attract new opportunities, by best-selling astrology author.
Astrology Made Easy
Everything you need to know to find your way around your or anyone else's astrology chart.
Astrology Made Easy Online Course
Learning astrology has never been easier than via this course, which has had rave reviews from students.
Astrology Made Easy eBook
Everything you need to know to find your way around your or anyone else's astrology chart.
The Mercury Retrograde Audio Book
How to use Mercury retrograde to attract new opportunities, by best-selling astrology author. Read by Yasmin
MoonologyAudio Book
The audio version of the book Moonology, for those who prefer to listen to their books. Read by Yasmin
Angel Astrology 101
Discover the angels in your birthchart and get help from the angelic realm you didn't know was on offer.
New And Full Moon Info Sheets
Everything you need to know about each New and Full Moon and how it's affecting you.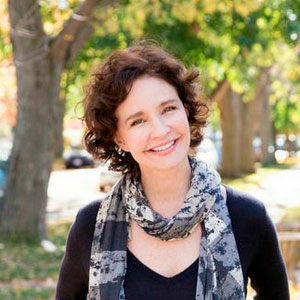 "Yasmin Boland is a powerful and profound guide
in all matters of our deep inner world. She is a masterful
astrologer whose grasp of the celestial influences on the human soul is unsurpassed. Both practical and grounded in her guidance, she offers specific steps to help one fall into alignment with their soul's inherent love toward expansion and growth. Both her written and her personal guidance are invaluable gifts to oneself."
- Sonia Choquette, New New York Times best-selling Author of The Answer Is simple and Trust Your Vibes
"Yasmin is incredible and I am
a huge fan of everything she does."
- Mel Wells, speaker and best-selling author
of The Goddess Revolution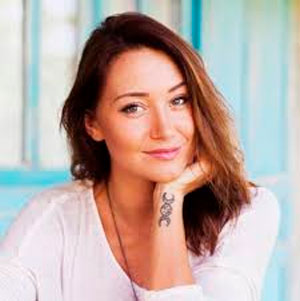 "Yasmin Boland has a gift for making all things moon and astrology make sense! She also happens to be a genuinely, grounded, kind and lovely person. Yasmin is here to translate the messages of the stars and the moon and deliver them in a way that we can use in our life right now. I have her on speed dial. I love Yasmin Boland. She has a special way of making astrology simple."  
- Rebecca Campbell, best-selling author of Light Is The New Black and Rise Sister Rise
"Top British astrologer."
- The Mail on Sunday

"Yasmin knows her stuff."
- The late, great UK astrologer extraordinaire, Jonathan Cainer