Listen to Yasmin Boland's
weekly Podcast
Join Yasmin Boland for her podcast Mainly Moonology.
We'll talk about Moonology and more! The astrology of the week ahead & your chart
Mondays, 11am ET, 8am PT, 4pm GMT and Tuesdays 1am AEST
Mainly Moonology

with yasmin boland

What does the moon and stars have to say for you? Join internationally renowned astrologer Yasmin Boland for her weekly podcast, Mainly Moonology.

A journalist turned astrologer and moonologer, Yasmin has a way of explaining what's going on in the skies and gives you the information you need to plan ahead. The creator of Moonology, Yasmin tunes into the Sun, Moon and planets to decode the mood, prevailing emotions, opportunities arising and the astrological weather overall. Yasmin has been scouring the skies for over fifteen years and is delighted to pass along her expertise to her listeners. Call in and join the show for a reading! Yasmin will also have some fun guests stopping by to discuss everything astrology and what's happening in the sky. Make plans to tune in!
Listen to The Mainly Moonology Podcast's Latest Episode
A chant to invoke Lakshmi
My journey in a nutshell ...
Having become disenchanted with my previous career as a journalist and tv producer (first in Australia, then London, UK), I learned how to meditate, hoping to alleviate the stress I was under professionally.
That changed my life almost overnight or so it seems now.
I quickly segued from my old career into astrology and then moonology - essentially, my hobby of astrology turning professional.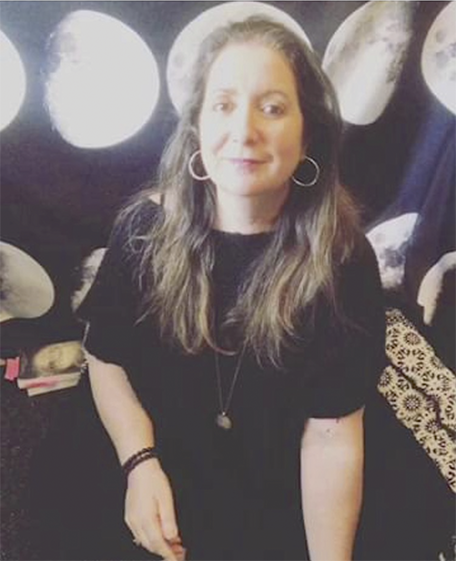 Along the way I started to experiment with intention setting and was blown away by how powerful a practise this is and at how wishes really can come true.
I learned that women had been doing this kind of work with the lunar cycle as a framework for millennia and started to hold New Moon wishing nights in and around Sydney and London.
Eventually I was blessed to get a Hay House book deal - took some doing but it happened!
My books - including Moonology and the Moonology Diaries - have been sold around the world, appeared on the Sunday Times UK best-sellers list (which is our equivalent of the NY Times) and have been in the Amazon astrology best-sellers lists for 7 year! Plus they've translated into more than 15 languages.
My Moonology oracle cards are the best selling oracle cards in the history of oracle cards (or were the last time I checked!)
FWIW I was also listed as one of the 100 Most Spiritually Influential People on the Planet, have been voted the UK's favourite astrologer multiple times, and been published far and wide including Vogue, Oprah and Yahoo!
I am all about helping mainly women create their own lives.
Welcome to my world!


Moonology
Did you know the cycles
of the moon have a huge effect on our health, our mood, our relationships, and our work?
Moonology Oracle Cards
Work with the moon's power to gain clarity on your life, make informed decisions, and bring positive change!
Moonology Manifestation Oracle Cards
A beautiful card deck to help you get in tune with the Moon and manifest a life full of abundance, magic, and joy.
Moonology Diary 2024
Getting in tune with the Moon has been the secret source of power for magical women and enlightened men for millennia. Set intentions and connect with your Divine Self.
Moonology Calendar 2024
Every day brings different energies. Once you understand this, you start to understand how to make the most of them.
The Mercury Retrograde Book
How to use Mercury retrograde to attract new opportunities, by best-selling astrology author.
Astrology Made Easy
Everything you need to know to find your way around your or anyone else's astrology chart.
Astrology Made Easy Online Course
Learning astrology has never been easier than via this course, which has had rave reviews from students.
Astrology Made Easy eBook
Everything you need to know to find your way around your or anyone else's astrology chart.
The Mercury Retrograde Audio Book
How to use Mercury retrograde to attract new opportunities, by best-selling astrology author. Read by Yasmin
MoonologyAudio Book
The audio version of the book Moonology, for those who prefer to listen to their books. Read by Yasmin
Angel Astrology 101
Discover the angels in your birthchart and get help from the angelic realm you didn't know was on offer.
New And Full Moon Info Sheets
Everything you need to know about each New and Full Moon and how it's affecting you.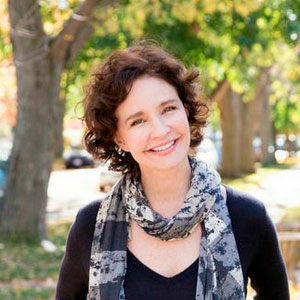 "Yasmin Boland is a powerful and profound guide
in all matters of our deep inner world. She is a masterful
astrologer whose grasp of the celestial influences on the human soul is unsurpassed. Both practical and grounded in her guidance, she offers specific steps to help one fall into alignment with their soul's inherent love toward expansion and growth. Both her written and her personal guidance are invaluable gifts to oneself."
- Sonia Choquette, New New York Times best-selling Author of The Answer Is simple and Trust Your Vibes
"Yasmin is incredible and I am
a huge fan of everything she does."
- Mel Wells, speaker and best-selling author
of The Goddess Revolution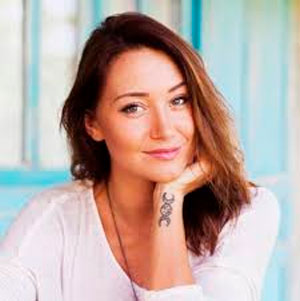 "Yasmin Boland has a gift for making all things moon and astrology make sense! She also happens to be a genuinely, grounded, kind and lovely person. Yasmin is here to translate the messages of the stars and the moon and deliver them in a way that we can use in our life right now. I have her on speed dial. I love Yasmin Boland. She has a special way of making astrology simple."  
- Rebecca Campbell, best-selling author of Light Is The New Black and Rise Sister Rise
"Top British astrologer."
- The Mail on Sunday

"Yasmin knows her stuff."
- The late, great UK astrologer extraordinaire, Jonathan Cainer
Join Over 120,000 People...
Get on our mailing list & stay in touch!