CHASE YOUR DREAMS
There is so much going on astrologically this week. The good news is that most of the planetary alignments this week are positive, so overall we can expect life to flow. Moreover we are in the waxing cycle of the Moon which is the time to chase your dreams.
GO EASY AT THE START OF THE WEEK
About the only really challenging planetary alignment this week, comes on Monday. It's a clash between angry Mars, and excessive Jupiter. Suffice to say that if you had an upset over the weekend, you were probably tuning into this in advance. Just go easy as Monday unfolds. Tomorrow has plenty of potential for allowing you to right a wrong, say you're sorry, or turn the situation around.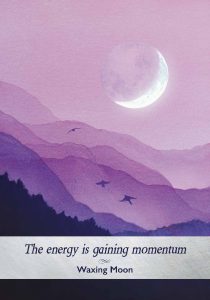 ONE CONVERSATION COULD CHANGE EVERYTHING
Indeed, tomorrow brings a marvellous connection between the planet of communications, Mercury, and Uranus, the planet that's all about sudden reversals. In other words, if you have had harsh words with someone, if you've gone too far or you've pushed someone to the brink of their patience, tomorrow will be perfect for taking back what you said and changing everything.
If you're trying to convince someone to change their mind, try harder tomorrow an d you really could get through to them. Use a new argument, for best results. If you're trying to find a solution to a problem, the start of this week is also great for brainstorming. Again, look for a solution which is completely different to anything you've tried before. That's the secret. Overall, this week is all about communications. Speak nicely, make promises you intend to keep, and it could be a great seven days.
Get your free gifts at www.moonmessages.com/moonlite