First, 3 questions…
* Are you Gemini Rising? (Not sure? Find out here for free).
* Do you ever feel like you were born with magical abilities but you just haven't quite worked out how to unleash them? 
* Do you want to make changes, but you're just waiting for something or someone… or you'll get to it next, once you've finished that thing you need to finish..
Then please read on!
I'm about to tell you about the power of Moonology manifesting, something I've put my faith and which has paid off big time in pretty much all areas of my life. And I will also explain why NOW is the time for you as a Gemini Rising person to pay attention! 
Moonology manifesting has taught me point blank that dreams really can come true.
Moonology manifesting is a powerful kind of active luck that helps you to focus on bringing your dreams to life.
I've also witnessed thousands of my readers and students tuning into their inner wisdom and unlocking their own powers with the same amazing results. They've manifested their dream careers, met and married life partners and achieved something they never believed they could. They look back and wonder why they never got started sooner, as they joyously live their best lives now.
They can do it, and you can do it too!
If you're Gemini Rising, your time to learn about this is NOW.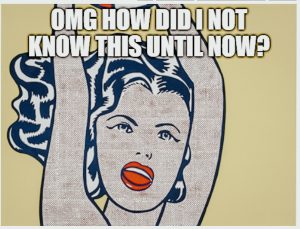 Your once-a-year lucky New Moon Written In The Stars session takes place on April 13 – one day after the New Moon in Aries.
Wait.
Did I say New Moon in Aries? What does that have to do with Gemini?
Standby for a teeny bit of astrology 101.
Here's the thing; For you, as a Gemini Rising person, anything which happens in the sign of Aries takes place in what's called the 11th House of your chart. 
That's the part of your chart known as The House of the Thing Wished For.
So for you as a Gemini Rising person, the New Moon in Aries every year is your lucky wishing Moon. The Sun and Moon are triggering this very lucky part of your chart and giving you an extra sprinkle of good fortune.
It could be all you need to get you moving…
Remember, New Moon wishes work.
And wishes made at the time of the New Moon in your 11th House (as is happening for you now) are even more powerful!
So join our 
workshop
 – here's what you'll get…
1. IT'S ALL ABOUT YOUR PERSONAL CHART
We will take a tour around your personal chart, based on your time, date and place of birth. Knowing your chart gives you a certain kind of superpower. We will look at each of the 12 Houses or sectors, for example your Love Zone or your Career Zone. Dare I say, amazing insights are pretty much guaranteed!
2. IT'S ALL ABOUT YOUR OPPORTUNITIES IN THE YEAR AHEAD
Once we have done that, we will take a look at what the coming 12 months hold for you, based on the layout of your chart. Note that everyone in the workshop will have been born on a different day and time, but because we know your rising sign, we can make super-accurate predictions about which parts of your life will be opening up to opportunities and where there are likely to be challenges in the coming 12 months. We will look at any and all inner planet retrogrades, the eclipses, major planetary moves and more. It's super empowering!
3. IT'S ALL ABOUT POWERFUL MANIFESTING
Plus we will make some wishes together. Why now? Because as you will learn, this New Moon is a super special one for you. I call it your Lucky New Moon. The power of manifesting is real.
Yasmin xx
P.S. If you miss out, you'll have to wait a whole year to receive this little extra boost of luck and magic for your rising sign. Don't know your rising sign? 
Check here