In this course, I'll reveal everything you need to work with the Moon on a deeply personal level.
You'll learn:
How to work with the phases of the Moon to supercharge your manifesting.
Which aspect of your life to focus on each New or Full Moon.
New and Full Moon ceremonies to perform from the comfort of your home.
And much more!
TODAY ONLY! It's the last day to own this life-changing course for just $99 / £75 ($100 / £75 OFF!). That includes lifetime access to all seven information-packed video lessons—plus practical exercises, powerful ceremonies, and downloadable worksheets.
Plus, you'll receive two incredible FREE gifts (valued at over $150 / £112) when you enroll before 11:59 PM PT tonight!
We're confident that you're going to love these Moon-inspired lessons, but we want you to be confident too. So, we wanted to remind you about our 60-day happiness guarantee. If you start the course and decide (for any reason) that it's not for you, contact the Hay House customer care department within 60 days of purchase to get a full refund. No questions asked.
Prices are in USD. You will be charged in your local currency. This is the equivalent about £75 for the one-off payment or 3 payments of £29
We hope you'll join me and learn how to unlock your true power, so you can manifest all of your dreams and desires in the new year. But remember, your special 50% off discount ends TONIGHT at 11:59 PM PT.
Best Wishes,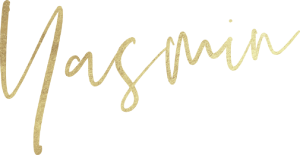 Save $100 / £75 —plus get over $150 / £112 in free gifts!
Enroll before 11:59 PM PT on November 24, 2021
Register now and get:
An exclusive savings of $100 / £75. That's 50% off! (Expires Nov 24).
Seven information-packed, engaging video lessons with Moonology expert Yasmin Boland
Expert advice on how to use the Moon as a cosmic timer to plan and predict your life
Clear explanations of how the different astrological energies flavour the Moon—and how this directly influences your birth chart in a powerful and unique way
Practical exercises, New and Full Moon ceremonies, and downloadable worksheets to take your Moonology practice to the next level!
Plus, you'll get these free gifts, valued at over $150 / £112
Manifesting with the Moon event presentation
Three Ways to Work with the Magic of the Moon online event recording