Hello there my fellow Moon lover,
So did you celebrate the New Moon that we just had?
It was in the sign of Virgo and PS we are still TOTALLY in the New Moon phase, so it's not too late to set your intentions and send your New Moon wishes out into the world.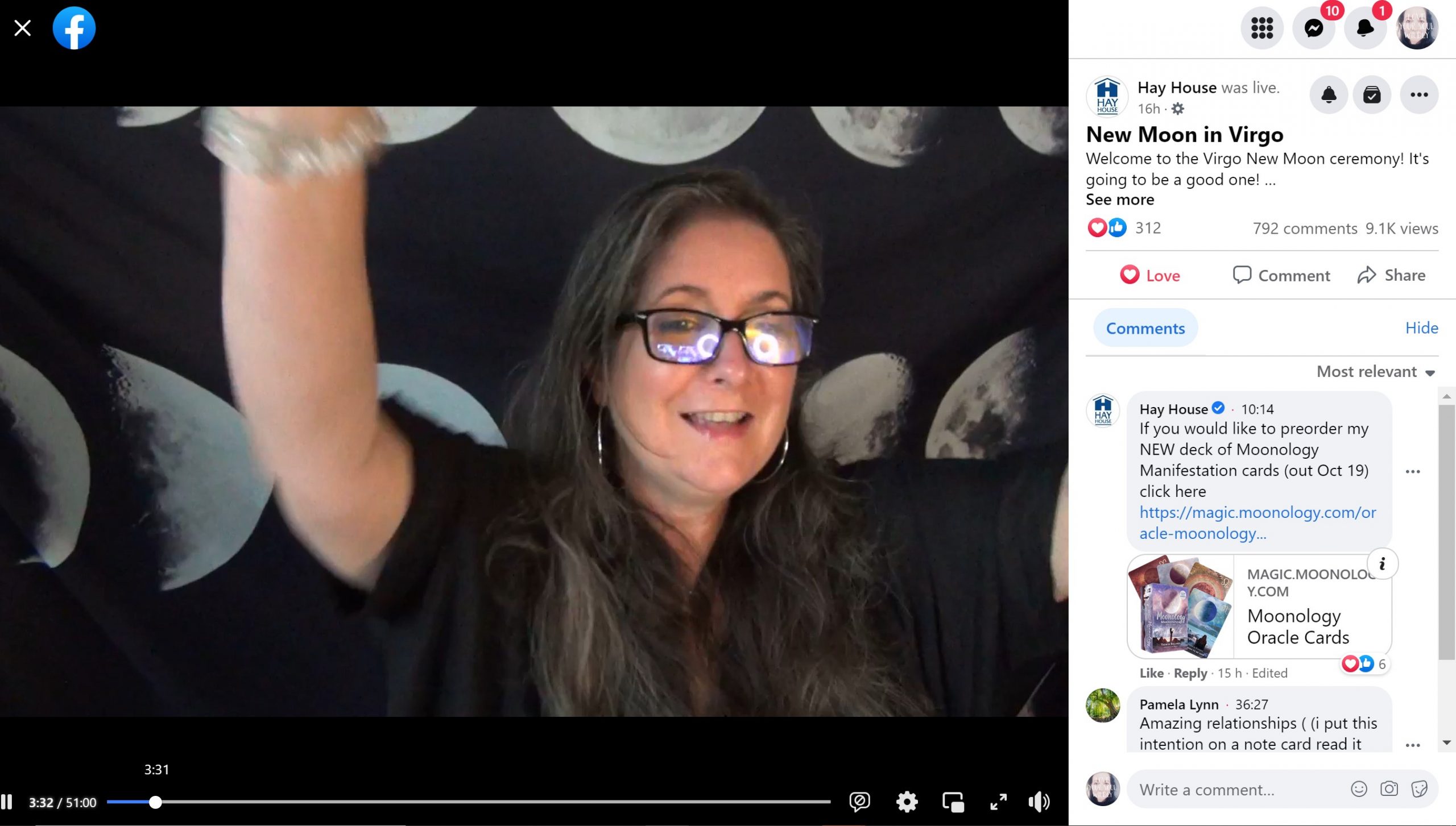 I did a New Moon ritual on Facebook which you can watch here – fast-forward the first 4 minutes though, because that was me faffing around! (Sorry but this one is not on IG or YouTube…!)
We talked about:
– what is the New Moon?
– why make New Moon wishes?
– what is this New Moon about?
– and more!
Click here for the free event.
I also introduced the free gifts and bonuses I am offering to people who buy my new, already-best-selling Moonology Manifestation cards before they are published on October 19. You can find out about them here.
Love Yasmin xo