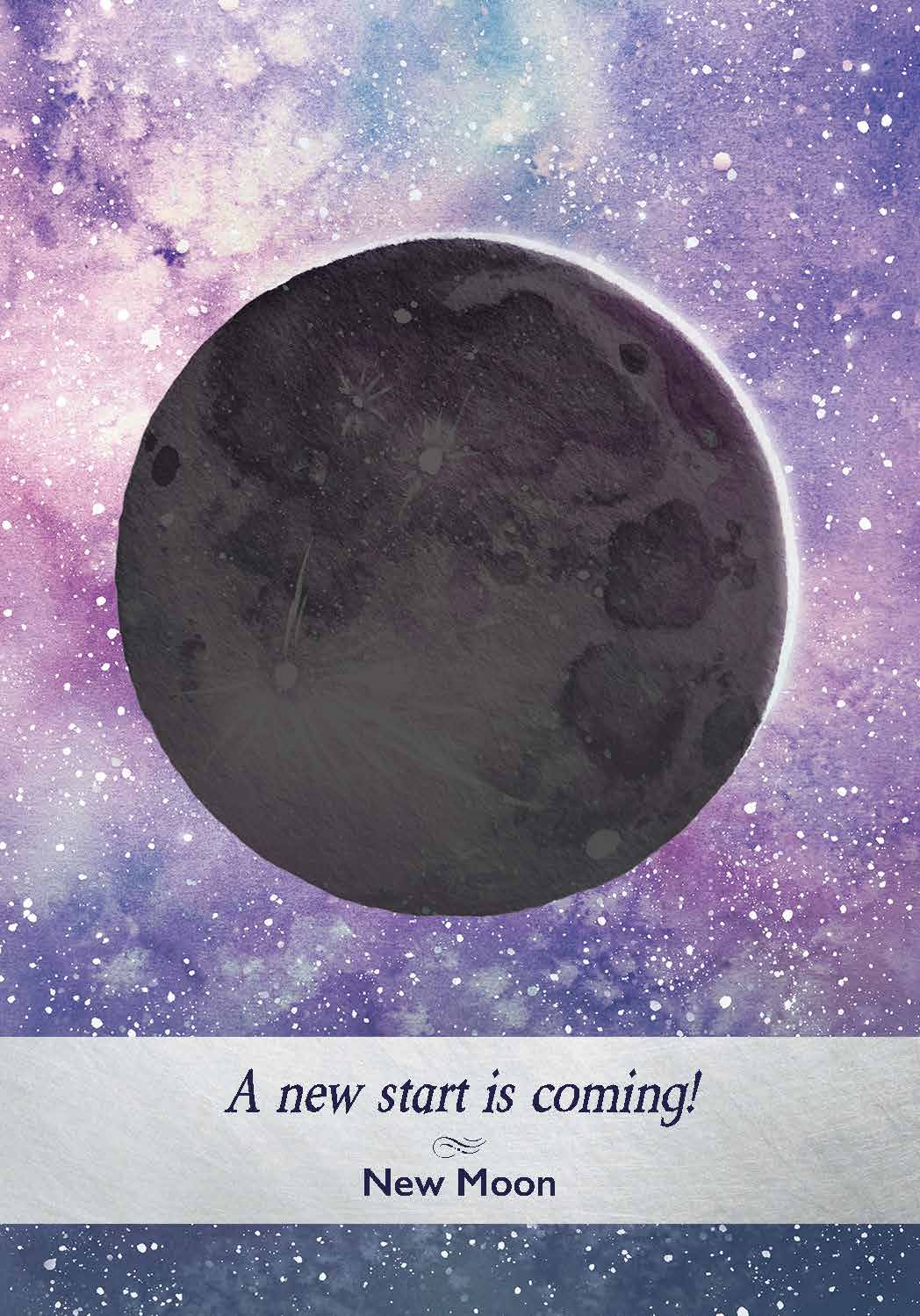 NEW MOON
Beginnings
She knew she could start again… and so she did
The message
There is a YES! coming your way. This is one of the most auspicious cards in the deck – it's absolutely positive and suggests something new and exciting is developing. The situation you're enquiring about is blessed and you are on target to achieve your goals. The message from the Universe here is that you're starting all over again in some way, be that on a new and better course or just feeling more positive about achieving your desire outcome. If you have been feeling stagnant, this card reminds you that life goes in cycles and you're moving into a new cycle now. This is the time to wipe the slate clean. If the situation you enquired about has become toxic, either that will clear up now OR that something totally new and fresh is on its way.
Affirmation for this card
I'll see it when I believe it.
Additional meanings for this card
• Your belief that your dreams can manifest is working well
• You will soon start to feel more hopeful about getting what you want
• A difficult situation will be resolved – a troubled period is coming to an end
• A new start is on its way
• Forget about the past
The teaching
The New Moon marks the start of a new cycle, a dark and veiled time. It's the start of the waxing cycle and the mid-point of the Dark Moon. It's a time of witches do their work, making wishes and laying down of intentions for a new cycle. It is an intensely magical time – it's easier to pierce the veil to other worlds. It's a rebirth time. The Moon is invisible at this time.